Orion browser features
Orion may be a newcomer to the market, but it comes loaded with features. These may be the most surprising parts of Orion for new users.
WebKit
Orion uses WebKit, like Safari and unlike most browsers on the market running some variation of Google's Chromium.
WebKit is web rendering engine built by jointly by Apple and a community of contributors. WebKit is fast, energy efficient and integrated into OS feature you love.
Vertical tree-style tabs
If you love to have your tabs on the side, you will be pleased to know that Orion has native vertical tree tabs support.
Use via View -> Show Vertical Tabs or ⌃⌘V.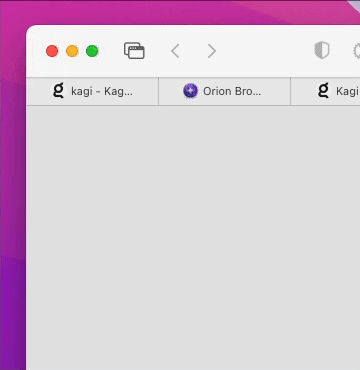 Tab groups
In Orion, tab groups are also called named windows. By default temporary windows are not synced. If you want to keep the window/tabs after closing and have it sync, simply name that window (eg. 'Work').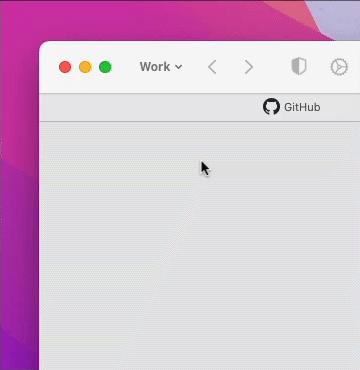 Built in ad and tracker blocking
We are saying hard NO to ads and trackers on the web.
Orion comes with state-of-the-art ad and tracker blocking enabled by default, unlike any other browser in existence.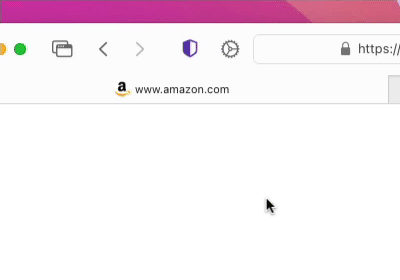 Extension support

Our vision is 100% Chrome and Firefox extension support by the time we exit beta.
Currently Orion supports large number of popular extensions on Desktop with support for more to come. Orion even supports some extensions out of the box on iOS, but we have much more to do here.
Speedy web browsing
Orion is really, really fast.
A fresh install of Orion blocks both ads and trackers on websites, something no other browser does.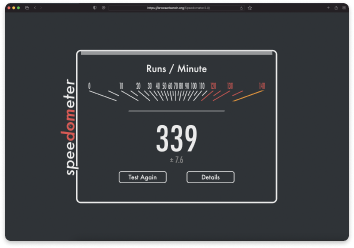 Speedometer 2.0 web browser benchmark results on M1 Macbook Pro give it a score of up to 339, faster than any other browser out there. Orion is able to do this by using process optimizations and bleeding-edge WebKit builds, not yet available in Safari.
Light on system resources
Browsers like Chrome or Firefox have a reputation of hogging down system resources and using a lot of energy. Orion is a lightweight browser compared to these browsers.
Even compared to Safari, a freshly started Orion with just a start page will use half the memory Safari uses in same circumstances.
Easy sync across all devices
Orion syncs your bookmarks, tabs and passwords seamlessly using iCloud, same as Safari.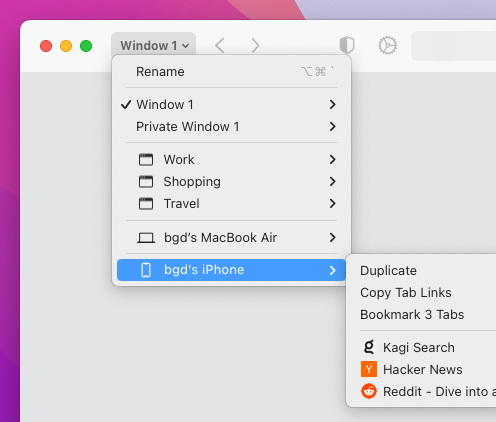 Everything is built right into macOS/iOS and you do not need any external services or logins for sync to function out of the box. Accessing your bookmarks, passwords and syncing open tabs across devices is simple as it can be.
Deeper safeguards for privacy
Beyond blocking all ads and trackers by default, Orion is also a zero telemetry browser.
It protects you from websites on the web, and the browser itself never leaks your private information anywhere.
Reader mode
Sometimes you just want to read the article on a website, not wade through ads, video embeds and other distractions.
Orion gives you a one-click Reader mode (click the icon in the left side of address bar or press ⇧⌘R to activate it. The settings is remembered in website settings for return visits to the same website.
Automatic blocking of autoplay videos
Many websites have videos and other media that automatically play when you load the page.
Out of the box, all media with sound is automatically stopped, with an easy setting to quickly change this across the sites..
Keychain for passwords
Orion securely saves all your passwords inside Apple's Keychain.
You can even import all your Safari passwords into Orion's Keychain.
Focus mode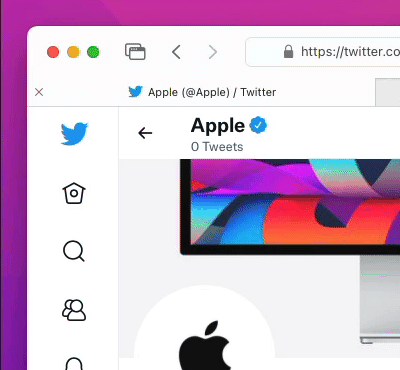 One of the unique features of Orion is Focus mode (⇧⌘F). This removes all distractions from a window and allow you to enjoy the beauty of its content only.
Float on top
Floating a window on top is a feature of many paid apps on App store. Orion has this built in.
Built in Picture in Picture
Enable Picture in Picture mode when watching a video with View -> Show Picture-in-Picture video or ⌃⌘P.
Full import from other browsers
Import data from your previous browser including bookmarks, passwords and much more using File -> Import from.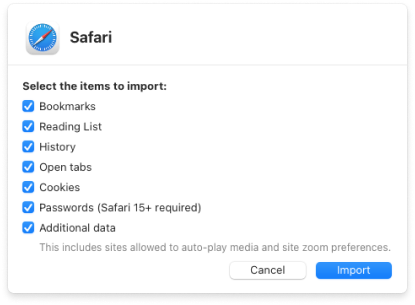 Website settings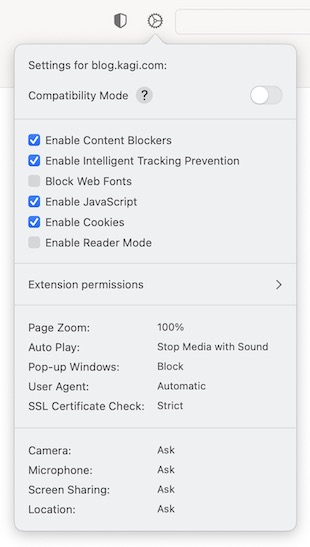 Orion has a simple way of accessing all website settings, not found with any other browser. Simply click the gear icon next to address bar and control most important settings for this website including Compatibility mode (useful when the site breaks due to content blocking or extensions).
Low power mode
Inspired by the same feature on an iPhone, low power mode feature in Orion will reduce the power consumption of your browser to minimum by cleverly suspending tabs you do not use. This will significantly extend your time on battery power when using Orion. Find it at Tools -> Low Power Mode.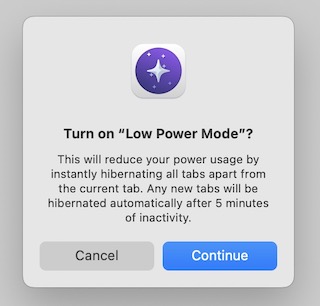 Allow Copy & Paste
Some websites prevent copy or paste (banking sites do this for some reason), you can easily override this with Tools -> Allow Copy & Paste
Edit Text on Page
Sometimes you want to quickly edit text on a page so you can take a screen of the changed content. This is a click away in Orion with Tools -> Edit Text on Page.
Open Page in Internet Archive
When a page you are trying to open is not available for whatever reasons, you can try to retrieve its archived version using Tools -> Open Page in Internet Archive.
Show Error Indicator

A very useful feature if you are a web developer is found in Develop -> Show Error Indicator. This will add an indicator in address bar showing the number of errors on the page allowing you to quickly open Console and inspect them.
Mobile browser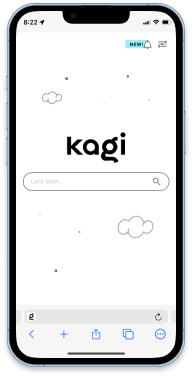 Orion iOS is a full-fledged mobile browser that syncs all your data with Orion desktop and has much more:
Full ad and tracker blocking built in
Blocks even YouTube ads
Allows Picture in Picture in YouTube
Open links in native apps, simiar to Opener app, all built-in
Some extensions working out of the box on mobile (for example Dark Reader, Bypass Paywalls..)
Aligned incentives
Browsing the web is one of the most important and most personal experiences we do every day. But almost all mainstream browsers are directly or indirectly monetized through advertising.
Orion is the only browser on the market directly supported by its users. If you like the browser, you have an option to pay and support its development.
User feedback
We use community-driven product development methodology.
Make your voice heard at Orion's feedback website at orionfeedback.org.
Orion+
You can support Orion development by getting Orion+.
Thank you 🙏.
Kagi search
Kagi search is perfect companion to Orion browser. Read more about its features.